How can we help you?
"Flowers are our passion. Every day, we help our customers to develop the right assortment at the right time. The highest quality at the best prices with unparalleled service. Because we believe in a beautiful and sustainable world, where there is room for flourishing relationships.
This is the added value of Summaflor."
How may we help you?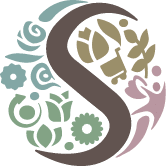 Contact information
Summaflor
Visiting Address:
Laan van Verhof 43
2231 BZ
Rijnsburg
Telefoon: +31 (0)71 409 7400
E-mail: info@summaflor.com
KVK: 27262330
BTW: NL8125 47 196 B01
IBAN: NL 83 RABO 0342 2751 86